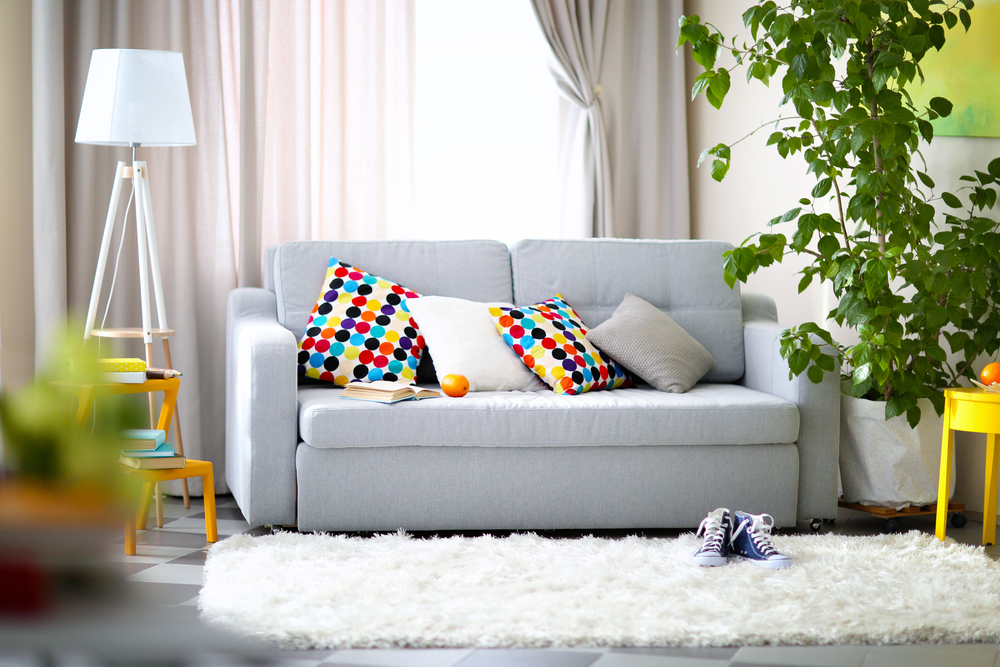 10 home improvements you might not have thought of
Moved into a new house, or just sick of the one you're in? Here are 10 home improvements you might not have thought of – easy to do but packing quite a punch!
Change your lightbulbs… there are so many different types of lightbulb on offer, from bright white to yellow-toned filament bulbs, and the colour your ceiling light emits can really change the look and feel of a room. Go for a sharp white in an office or kitchen, and yellow in your living room for a cosy vibe.
Get a new front door… if your house doesn't feel 'you' enough from the outside, a new front door can make a world of difference. There are so many styles to choose from that you're bound to find something that will make your house feel like a home: solid doors painted in pastel shades or doors with patterned windows, your house will be yours in no time!
Pop your TV on the wall… this isn't only one for tech-lovers: putting your television on the wall is such a space saver, as it means corners or alcoves can be used for extra storge or other features. It also means you can get rid of that old fashion TV unit that seems to be full of batteries, catalogues and tea lights.
Update your photographs… a must if you've just moved into a new home – don't put old photos back up on the wall, get some new ones in those frames! If you've still got photos of the kids at the farm in 1997, and the smiling faces of friends you aren't in touch with anymore, it's time to get your walls up to date. This will instantly make your house feel refreshed.
Put a table next to your bath… you'll never be short of space when it comes to somewhere to rest your cup of tea (or glass of wine, depending on how the week's been), and you can put your gossip magazines on there too while you rinse the conditioner out of your hair. You can even have a candle lit!
Empty that junk drawer… come on, everyone has one. What's in yours? Chances are there's unpaid bills, 47 elastic bands and a Christmas card you forgot to send. Clearing it out means you'll free up some extra storage space, and a tidy drawer means a tidy mind – that's the saying, right?
Try removable wallpaper… want to make a big change to a room but scared you'll get bored of it? With stick on wallpaper that can be removed and changed as often as you like, that's not an issue any more. It comes in a huge range of patterns, colours and textures so there's something for everyone.
Replace your headboard… from greasy hair and years of body weight leaning against it while you're reading in bed, your headboard can become grubby and weak. Replace it altogether, or upholster it in a new fabric with a nice texture or funky pattern.
Get new tableware… sick of eating off the same white plates every day? Jazz up your meal times with some new crockery and cutlery and dinner will feel that little bit more special each night! They don't have to be expensive, either – and you can stick to plain white if that fits your theme, but get some square plates to switch things up a bit.
Make your hallway stand out… coming home to the same hallway day in, day out can get a bit tedious – add some sparkle with a chandelier, or get your favourite family photo blown up and put on the wall. Fairy lights, plug-in air fresheners and (fake or real) plants add a certain something, too!