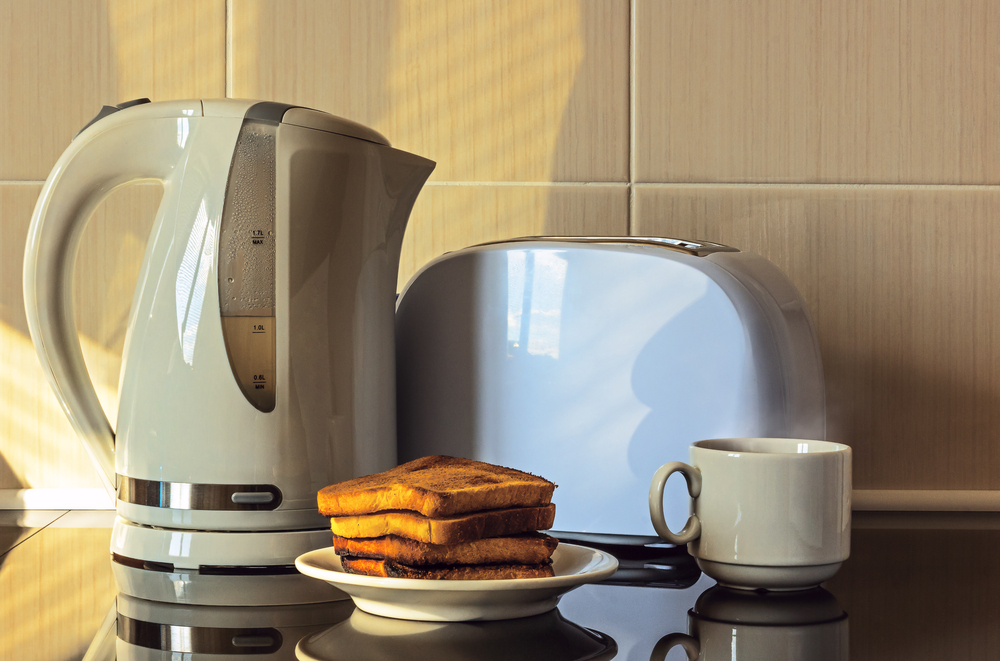 What to keep to hand on moving day
Everyone says to label your boxes when you're moving house. But very few people suggest that you should take some bits and pieces out and create a box for the items that you're going to need almost immediately, perhaps even before you unpack anything else for the house. Try putting one box of important bits aside, mark it clearly and keeping it with you during the move.
What should be in this box? Here is a list of the essential items that you should think about keeping separate from everything else.
The Kettle (and the rest)
It goes without saying that the minute everyone gets through the door and the last box is placed down, you're going to be craving a cuppa. Make sure you pack a kettle, teabags, mugs, spoons and sugar. The last thing you're going to want to do is dig through your kitchen box trying to find what you need. Why not throw in some biscuits in there too for good measure!
Clean Bedding 
It's all well and good packing up your duvet and pillow, but you're going to want fresh bedding and fitted sheets after a long day at work. Don't forget those bottom pillows and your teddy bear, because you're going to want a very good night's sleep to de-stress from moving day.
Phone Chargers
This will undoubtedly be the one thing that gets lost, and though it won't be the end of the day if you can't update your twitter about how stressful moving is for a day, it'll be a lot more important when you might be missing calls from painters, decorators, plumbers or electricians. Make sure that your phone charger gets packed last and goes in the all-important box that's being kept to one side.
Toiletries
You're going to need a shower after heaving around all that heavy furniture – so make sure you have shower gel, shampoo, conditioner and like likes set aside. Don't forget the towels though; nobody wants to be diving through a million and one boxes whilst drip drying because someone forgot to put any towels aside.
The Televison
If possible, make sure this is in a place you can get to it easily. There's a lot to be said for music channels and even the odd Hollyoaks omnibus when you don't want the house to seem entirely empty.
All in all – think carefully about what you'll need for the first three days when you'll be living out of boxes and make sure that they're easy to find. Discover more about how to get ready for moving day on this site.