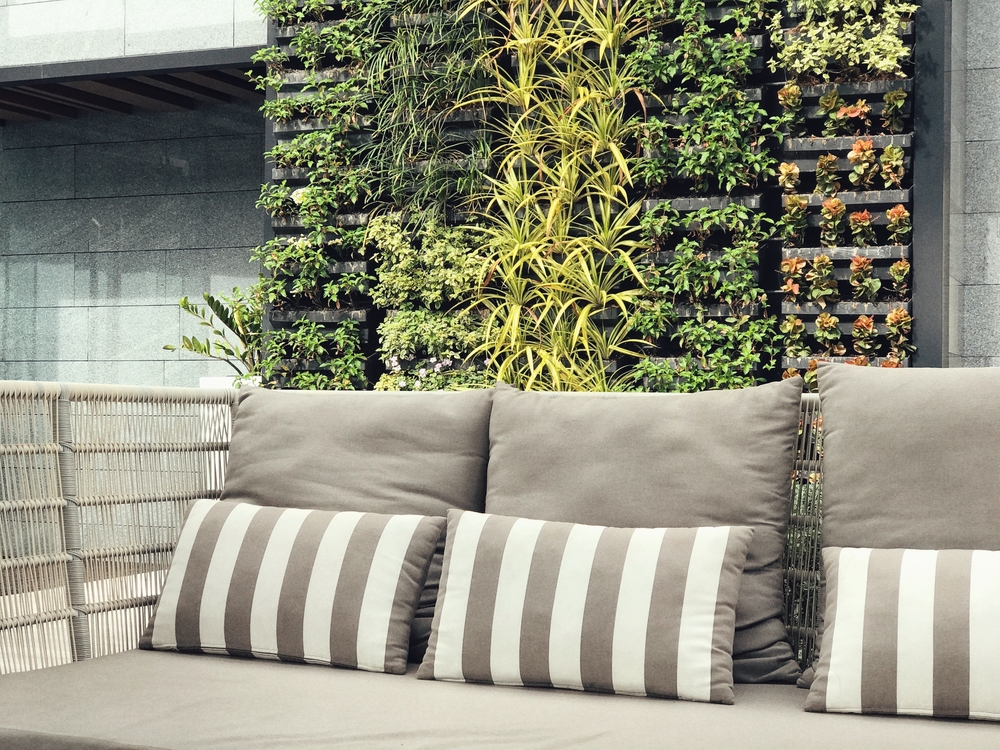 Spruce up your home for Summer
With Summer just around the corner, your house or flat may be starting to feel a little dull – but don't fear, we've rounded up some tips on how to spruce up your home for Summer!
Get new cushions
Cushions can be changed season to season – buy new cushions or event just cushion covers, in bright colours and funky patterns to bring an otherwise dull or plain room to life. Think pinks and yellows, palm leaf prints and pom-poms. There are cushions for every budget, too, with Primark having some affordable options, and designer cushions available in the likes of John Lewis.
Scent it right
Switch out your forgotten Christmas candles and reed diffusers for updated Summer ones: get rid of the cinnamon and vanilla, and bring out pineapple, coconut and citrus scents. Try wax melts, too, as they'll often last longer than candles.
Make some space
If there are things you just don't need around during the Summer, see about putting them in storage or at least in the attic: do you really need that ginormous fluffy blanket at the end of your bed, or can you make some space my getting rid of it? Follow this link for advice on how to store your less used items affordably, safely and efficiently.
Let in the light
If you're considering make some big changes, opt for blinds rather than heavy curtains. They tend to let in a lot more light, plus they take up less space and generally make a room look bigger and brighter. The same applies for colours on the walls, too – white will reflect the light and make your whole home feel a lot brighter in the Summer sunshine.
Grab some garden time 
If you're lucky enough to have a garden, or even just a balcony, make the most of it! Plant some flowers (particularly bee-friendly flowers) and give your outdoor furniture a clean. Consider lanterns, fairy lights and hanging baskets, too, to bring some happiness to your outside space.